Domestic Violence Attorney Placer County
Let Jacob Law Firm Help Protect Your Rights in Roseville, Rocklin, and Auburn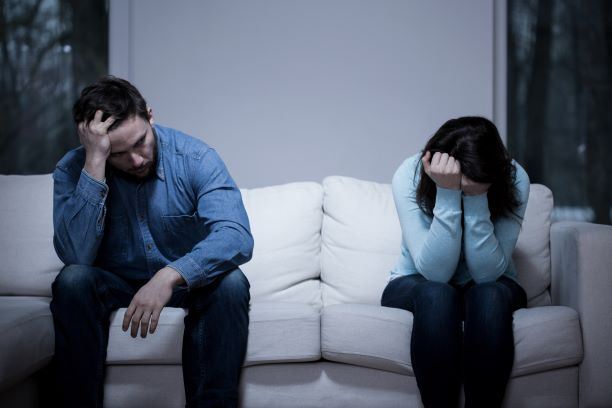 In California, causing or attempting to cause bodily injury to a family or household member is considered domestic violence. If you've been accused of such an offense, you could be charged with a felony or misdemeanor. This means that, if you're found guilty, you could be placed on probation, sentenced to jail or prison time, and/or be ordered to pay hefty fines. Additionally, the conviction gets put on your criminal record, which can have serious ramifications for the rest of your life.
However, it's important to remember that you're innocent until proven guilty, which means you can fight the allegations made against you. At Jacob Law Firm, we know that being accused of a violent crime does not mean you're guilty. Our Rocklin, California domestic violence lawyer will explore every legal avenue to ensure your rights are protected and will work toward a favorable outcome on your behalf.
What is Domestic Violence?
Under California Penal Code 13700 PC, domestic violence is defined as willfully causing physical harm to against a spouse, partner or family member. You can be charged with domestic violence if you used intimidation or threatened to cause physical or emotional abuse against a person. The severity of the penalties will vary based on the extent of the bodily harm caused, the emotional distress caused or any other accusations that have been made.
A household or family member is defined as:
Spouse
Former spouse
Cohabitant
Former cohabitant
Person with whom the accused shares a child
Person with whom the accused is currently or was formerly in a dating or engagement relationship
Any intentional or reckless abuse committed against the individuals listed above will be charged as domestic violence.
Common Domestic Violence Crimes in California
The way domestic violence is defined means that an offense does not have to involve physical contact with an alleged victim. A person could be charged for making threats or taking some action that makes the other individual reasonably fear for their safety.
A few examples of domestic violence offenses include:
Spousal or cohabitant abuse: This crime is committed when someone willfully wounds or injures another person. It is charged as a felony, and a conviction can result in 2, 3, or 4 years in prison or up to 1 year in county jail. Additionally, a fine of up to $6,000 may be imposed.
Battery: Under California Penal Code 242 PC, battery involves the use of force or violence against another. When this offense is committed against a family or household member, a conviction can lead to up to 1 year in county jail and/or up to $2,000 in fines.
Terrorist threats: If a person threatens to engage in conduct that could result in great bodily injury or death, they could be charged with this offense. This is true even if they did not intend to actually carry out the act. If they're found guilty, they could be put in jail for up to 1 year.
Stalking: Repeatedly and maliciously following or harassing a person with the intent to make them fear for their safety is punishable by up to 1 year in county jail and/or a $1,000 fine.
Malicious destruction of phone lines: It's a crime for someone to destroy, cut, remove, or obstruct phone lines. A conviction could result in either a maximum of 1 year in jail and/or a fine of up to $1,000, or 16 months, 2 years, or 3 years in prison and/or a fine of up to $10,000.
Revenge porn: This offense is committed when a person distributes an image that depicts an individual engaged in a sexual act and the purpose of the distribution was to cause the individual serious emotional distress. A conviction can result in up to 1 year in county jail and/or up to $1,000 in fines.
Placer County Domestic Violence Lawyer
Handling your case alone or with the help of an inexperienced lawyer could prove costly. A mistake at any part of the criminal justice process could mean the difference between a conviction and your freedom. That's why it's crucial to get a seasoned Rocklin domestic violence attorney on your side, and at Jacob Law Firm, you'll get just that. We have over 15 years of experience and offer proven representation. When you choose us for your defense, we'll treat you like an individual and will craft an innovative legal strategy for your unique circumstances. Serving Rocklin, Roseville, Citrus Heights, and throughout Placer County, California.